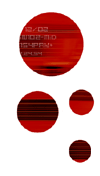 MUSIC ANALYSIS TOOLS
This communal day of the two international conferences of the 15th and 16th October (Set Theory and Electroacoustic) will go deeper into some of their stakes : how to instrument analytical moments of musical composition ? Which correlation composers, on one hand, and musicologist, on the other hand, are trying to make between signal analysis and symbolic decomposition ? What are the current music analysis tools (included analysis as a capacity of musical distinction - incorporating segmentation, visualizing or annotation processes) ?

Date : Friday, October 17, 2003, 09:30am - 06:30pm


Venue : Centre Pompidou, petite salle


Access conditions : Free entrance
Program
Morning
Speakers : Bernard Stiegler (Ircam director), Pierre Couprie (University of Paris-IV Sorbonne), Evelyne Gayou (Ina-GRM), Jean Favory (Laboratoire Musique et Informatique de Marseille), Nicolas Donin (Ircam), Marc Chemillier (Ircam).
09:30am
Analysis, grammatization and organology. Abstract
Speaker : Bernard Stiegler
10:30am
Graphical representation : an analysis tool for electroacoustic music
Speaker : Pierre Couprie
11:00am
Experience of polychromes portraits
Speaker : Evelyne Gayou
11:30am
Temporal Semiotic Unities
Speaker : Jean Favory
12:00pm
Project "Signed Listening"
Speaker : Nicolas Donin
12:30pm
For a multimedia writing of ethnomusicology. Abstract
Speaker : Marc Chemillier
Afternoon
Speakers : Gérard Assayag (Ircam), Moreno Andreatta (Ircam), Jean-Pierre Cholleton (musicologist), Philippe Leroux (composer), Nicolas Donin (Ircam), François Delalande (Ina-GRM), Xavier Rodet (Ircam).
FRENCH AND ENGLISH SIMULTANEOUS TRANSLATION