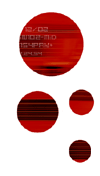 REGISTRATION
Registration Fees
| | | | |
| --- | --- | --- | --- |
| Events | Date | Full rate | Special rate * |
| "Electroacoustic Musics" and "Around Set-Theory" Conferences | October 15-16 | 40 € for 2 days | 15 € for 2 days |
| Forum Workshops** | October 20-22 | 150 € | 150 € |
| International Multichannel Sound Forum*** | October 23-24 | 20 € | 20 € |
| Cursus Concert 1 | October 15 | 14 € | 9,50 € |
| Cursus Concert 2 | October 17 | 14 € | 9,50 € |
| Concert Set Theory | October 16 | 14 € | 9,50 € |
| Performance "One" | October 17 | 14 € | 9,50 € |
| "Music in creation" Concert | October 20 | 18,50 € | 12 € |
| FULL PASS (for all the events except for the FISM***) | | 210 € | 170 € |
* Special rate :
Please note that you'll have to present a written proof. Students, less than 25 years old, job seeker (ANPE card), members Ensemble Intercontemporain, members Centre Pompidou, Ircam Forum members, card holders Ministry of Culture, author members SACD.
** IRCAM Forum workshops are free for Forum members, or refunded in case of registration to the Forum.
*** Registration fees to International Multichannel Sound Forum are not included in the Resonances Full Pass 2003. Registration on SATIS web site.