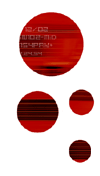 FREE SOFTWARE FOR MUSIC
A day to have an update on free musical and professional audio software, the evolution of Linux towards an easier use, compatibility with audio equipment, audio drivers and MIDI.

Date : Thursday, October 23rd, 2003, 09:30am to 06:30pm


Venue : Ircam, Studio 5


Access conditions : Free entrance upon registration :
Sylvie.Benoit@ircam.fr
As the maximum of inscriptions has reached, this program will be also broadcasted on the website in audio streaming Ogg/Vorbis : http://freesoftware.ircam.fr/index.php3
Context
Linux and free software have drastically changed the world of computing, giving millions of users access to free powerful tools in many different fields of computing technology.
There is a great deal of audio and music software available on Linux : the site http://linux-sound.org/ lists several hundreds of programs, some of them offering features that are not found on proprietary systems. The use of Linux in music, audio and multimedia is, however, still rather scarce, usually due to the sometimes delicate installation procedure computer novices have to face. This is the difficulty that two of the projects Ircam cooperates on try to address : AGNULA and Planet CCRMA.
Ircam collaborates on the AGNULA project (A GNU Linux Audio distribution, project IST 2001-34879), which aims to develop Linux distributions tailored for music and audio, and based on standard RedHat or Debian distributions.
Ircam also hosts a mirror of Planet CCRMA, a web site developed by the Center for Computer Research in Music and Acoustics and which allows simple installation of music and audio software on an existing RedHat distribution.
Finally, Ircam also develops several free softwares : jMax, a visual programming environment for interactive real-time muscial and multimedia applications, OpenMusic, a visual programming language for musical composition, and SDIF, a file format designed to allow the exchange of data generated by sound analysis and synthesis.
Program
Morning
09:30am
Welcome and introduction
09:45am
Free Softwares
Speaker : Philippe Aigrain
10:30am
Linux and free softwares
Speakers : François Déchelle, Patrice Tisserand
11:15am
Free software at Ircam - jMax
Speakers : François Déchelle, Patrice Tisserand
11:45am
OpenMusic on Linux
Speakers : Jose Diago, Karim Haddad, Gerardo Sarria
12:15pm
Soft landing on Planet CCRMA
Speaker : Fernando Lopez-Lezcano

Abstracts
Afternoon
02:00pm
AGNULA
Speaker : Nicola Bernardini
02:30pm
The AGNULA Demudi distribution
Speaker : Andrea Glorioso
03:00pm
The AGNULA Rehmudi distribution
Speakers : Franz Meyer, Can Nguyen Ngoc
03:45pm
Linux on scene
Speaker : Yann Orlarey
04:30pm
Free softwares developped at SCRIME
Speaker : Myriam Desainte-Catherine
05:15pm
DIPS for Linux
Speaker : Takayuki Rai
06:00pm
Questions and debates

Abstracts
This workshop is beeing organized with the support from the AGNULA project and European Commission (IST program).