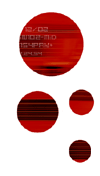 CONFERENCES DEMONSTRATIONS
Conferences "Interactions vision - audition - motion"

Dates : 18th-19th October 2003, 02:00pm-07:00pm


Venue : Ircam, salle Igor-Stravinsky


Access conditions : free entrance
Today's live performances gather different media and technologies and interrogate again the interaction between image, sound, light and motion or movements on stage. Conception of sound installations even includes hearing, vision and soon touches with haptic interfaces. Those conferences will also focus on interaction principles that are either different or similar within the framework of live performances and multimedia devices.
Different points of view of both artist and scientist will be exchanged and, at the same time, richly illustrated through demonstrations and performances.
PROGRAM
Saturday, October 18th
Speakers : Andrea Cera (composer), Hervé Robbe (choreographer), Emmanuel Fléty (Ircam), Louis Dandrel (Ircam), Patrick Susini (Ircam), Xavier Rodet (Ircam), Cécile Le Prado (composer), Martin Matalon (composer), Andrew Gerzso (Ircam).
02:00pm
Between music, dance and sound installation
Speakers : Andrea Cera, Hervé Robbe, Emmanuel Fléty
03:00pm
Sound design and installations
Speakers : Louis Dandrel and Patrick Susini
04:00pm
Multimode interfaces integrating haptic elements PHASE project
Speaker : Xavier Rodet
05:00pm
Sound installations
Speaker : Cécile Le Prado
06:00pm
Music and film industry
Speakers : Martin Matalon and Andrew Gerzso
Sunday, October 19th
Speakers : Olivier Warusfel (Ircam), Marc Monnet (composer), Claude Cadoz (Acroe-Imag, Grenoble), Annie Lucciani (Acroe), Norbert Schnell (Ircam), Diemo Schwarz (Ircam), Gilles Grand (composer, to be confirmed), Jean-Baptiste Barrière (composer).
02:00pm
3D Audio, music and museum graphical applications - LISTEN project
Speaker : Olivier Warusfel
03:00pm
Theatre and music
Speaker : Marc Monnet
04:00pm
Control and physical models for sound and image
Speakers : Claude Cadoz and Annie Lucciani
05:00pm
Real time and voice
Speakers : Norbert Schnell, Diemo Schwarz, Gilles Grand (to be confirmed)
06:00pm
Interactive processing of live image and sound
Speaker : Jean-Baptiste Barrière