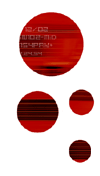 PERFORMING ARTS AND TECHNOLOGIES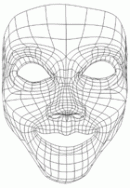 "DIGITAL CREATION, NEW THEATRICAL WRITINGS" is an international research and meeting program. It will introduce current transformations in theater and performing arts regarding modes of production, theater design, dramatic art and the relation with the public.

Date : Friday, October 24th 2003, 10:30am-8:30pm


Venue : Centre Pompidou, Petite salle


Access conditions : Free entrance
Conference organised by Anomos-Dedale.
First meeting : Theatre in the realm of the digital world
This first meeting shall introduce the syllabus of the next four meetings which will take place in the Studio Théâtre de la Comédie Française. This first event will put contemporary creation into historical perspective in addition to showing the international state of creation and artistic projects. Videos and artistic devices will also be shown and presented.
First part
Speakers : Emanuele Quinz (President of Anomos), Stéphane Cagnot (Director of Dédale), Franck Bauchard (Theatre Inspector from the French Ministry of Culture, DMDTS), Bernard Stiegler (Director of Ircam), Andrew Gerzso (Director of the Pedagogical Department, Ircam), Clarisse Bardiot (Phd student, Paris III/Performing Arts Research Lab at the CNRS), Ludovic Fouquet (Director of the Songes mécaniques Company), Béatrice Picon-Vallin (Director of the CNRS Performing Arts Research Lab), Sylvie Lacerte (Director of the FIND lab in Montreal).
10:30am
Welcome, presentation of the data center
11:00am
Introduction
-Presentation of the program "Digital creation, new scenic writings"
by Emanuele Quinz, Stéphane Cagnot, Franck Bauchard
-Presentation of Ircam's "Technologies for Live Performance Project" by Bernard Stiegler, Andrew Gerzso
12:00pm-01:30pm
Performing arts and technologies, contemporary creation in a historical perspective : The Precursors. DETAILS
Presentation and moderation : Clarisse Bardiot, Ludovic Fouquet
-Focus on Technologies, by Béatrice Picon-Vallin
-The relation artist-engineer : the example of the EAT
by Sylvie Lacerte
Second part
Speakers : Clarisse Bardiot, Ludovic Fouquet, Christopher Balme (University of Mainz, Germany), Denis Marleau (Artistic Director of the french theatre of National Centre of Arts, Ottawa, Canada), Florence Laly (PhD Student, CNRS), Franck Bauchard, Anna-Maria Monteverdi (University of Pisa), Izabella Pluta-Kiziak (PhD Student, University of Silesia, Poland), Meike Wagner (University of Mainz, Germany), Alain Baumann and Rosa Sánchez (Cie Konic Thtr, Spain).
02:30pm
Performing arts and technologies, contemporary creation in a historical perspective :
The digital shock. DETAILS
Presentation and moderation : Clarisse Bardiot, Ludovic Fouquet
-Contaminations and deployments, by Christopher Balme
-Technologic Avatars, the example of the Theatre Ubu
by Denis Marleau (to be confirmed)
04:30pm-06:45pm
Round Table :
New scenic forms, an European overview. DETAILS
Introduction and moderation : Florence Laly, Franck Bauchard
Speakers : Anna-Maria Monteverdi, Rosa Sánchez, Izabella Pluta-Kiziak, Meike Wagner, Franck Bauchard
07:15pm
Performance-demonstration :
"Tools" by Company Konic Thtr. DETAILS
Alain Baumann, Rosa Sánchez
08:00pm
Debate, Perspectives and Conclusion
Anomos-Dédale and speakers
Web site : http://www.scenes-digitales.info