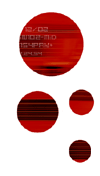 ACCESS TO SOUND HERITAGE
This "Conference on technologies for development of sound heritage" was initiated by the Research and Technology Mission of the Ministry of Culture and Communication. It aims to present technologies, tools and methodologies for the development of musical or parole sound heritage.

Date : Friday, October 24th, from 2:30pm to 5:30pm


Venue : Ircam, salle Igor Stravinsky


Access conditions : Free entrance
Several sound archive funds will present their experience in the putting on line or the editing of a corpus by insisting on technologies used in the whole digital sequence, from digitalization to publication through indexation, media synchronization, transcription, management of metadata and rights.
Speakers : Bernard Stiegler (Director of Ircam), Jean-Pierre Dalbéra (Head of Research and Technology Mission of the Ministry of Culture), Hugues Genevois (DMDTS), Olivier Lescurieux (responsible of Ircam Hypermedia Studio), Ludovic Gaillard (Ircam), Rosalia Martinez (Professor of ethnomusicology - University Paris VIII), Dana Rappoport (CNRS - ethnomusicologist), Pascal Cordereix (BNF), Véronique Ginouvès (MMSH), Daniel Teruggi (Director of the Ina-GRM), Florence Gétreau (MNATP), Florence Clavaud (CHAN), Vincent Puig (Ircam), Nicolas Frize (Les Musiques de la Boulangère), Alain Carou (BNF/AFAS).
02:30pm
Welcome
Speaker : Bernard Stiegler
02:40pm
Politics on digitalization and sound document development
Speaker : Jean Pierre Dalbéra
03:00pm
Overview of archives of musical creation
Speaker : Hugues Genevois
03:10pm
Development technologies for sound and musical heritage
Speakers : Olivier Lescurieux, Ludovic Gaillard
03:30pm
Development of an ethno-musicological fund at the Home of Human Sciences (in partnership with Editions Epistèmes)
Speakers : Rosalia Martinez, Dana Rappoport
03:45pm
Archives of parole in the collections Voyage en France
Speaker : Pascal Cordereix
04:00pm
Digitalization and development of the sound archives of the Historical Center of National Archives (CHAN) by the Foundation for the Memory of Concentration Camps
Speaker : Florence Clavaud
04:15pm
Development of Mediterranean sound archives
Speaker : Véronique Ginouvès
04:30pm
Development of archives of electroacoustic creation
Speaker : Daniel Teruggi
05:00pm
Round table leaded by Jean-Pierre Dalbéra
Speakers : Florence Gétreau, Florence Clavaud, Vincent Puig, Nicolas Frize, Alain Carou