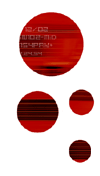 WORKSHOP-PERFORMANCES
The workshop-performances will be the occasion for composers and performers to talk about their artistic projects that blend music and other performance arts by using technologic tools.

Dates : October 18th-19th 2003, from 02:30pm to 06:30pm


Venue : Ircam, Espace de projection


Access conditions : free entrance
The fruit of this reflection on live performance technology will be discussed and exemplified in different fields such as sound installation (a presentation by Andrea Cera of the sound installation that was used at the exposition Roland Barthes at the Centre Pompidou), theatre (voice processing developed by Gilles Grand during his collaboration with the writer Olivier Cadit and stage director Ludovic lagarde), dance (the work of Myriam Gourfink at Ircam) and video image (it's subtle use in a musical improvisation concept by the Sphota Ensemble).
Speakers : Myriam Gourfink (choreographer), Cindy Van Acker (performer), Kasper T. Toeplitz (composer), Gilles Grand (composer), Laurent Poitrenaux (actor), David Bichindaritz (sound engineer), Ensemble Sphota, Andrea Cera (composer).
PROGRAM
02:30pm
Dance workshop, related to "Marine" of Myriam Gourfink
Speakers : Cindy Van Acker and Kasper T. Toeplitz
03:30pm
Voice workshop
Speakers : Gilles Grand, Laurent Poitrenaux, David Bichindaritz
04:30pm
Image workshop
Speaker : Ensemble Sphota
05:30pm
Music and installation workshop
Speaker : Andrea Cera