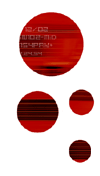 INTERNATIONAL MULTICHANNEL SOUND FORUM
Sixth edition of the International Multichannel Sound Forum, organised at Ircam in partnership with SATIS (Sound and Image Technologies Exhibition).
After Radio France, TF1, France Television and the Auditoriums of Joinville, Ircam will organize 2 days of conferences/debates as well as film, TV and DVD screenings in 5.1 surround. Over 400 professionals willing to exchange their experiences in sound spatialization will be gathered.

Date : October 23rd-24th, 2003, 9:30am to 10:30pm


Venue : Ircam, Espace de projection


Access conditions : registration on SATIS web site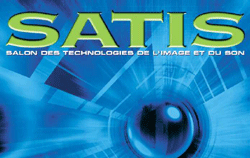 Sound and Image Technologies Exhibition
The International Forum for Multichannel Sound is the meeting place for the exchange of ideas and reflection upon the current state of multichannel sound. It is the logical extension of the evolution in sound quality that has been observed over recent years, particularly with the emphasis on spaciousness that has been adopted by the cinema. This evolution in sound production is subject to continuous change and now embraces the worlds of radio, television, video, DVD, multimedia and the cinema. The monitoring systems have their basis in those used in cinema requiring 4 or 6 channels and this has led to the rise of the "Home Theatre". The International Forum for Multichannel Sound is also a social occasion that encourages the exchange of views and discussion during the coffee breaks and lunches.
Program

1st day FISM
Date : Thursday, October 23rd

2nd day FISM
Date : Friday, October 24th
Sponsors
Studer, Schoeps, Dolby, DTS, Lexicon, Pilote Films, Microsoft, Vidéomage, Barco, Genelec.
Organisation Committee
Coordination Ircam : Vincent Puig, Suzanne Berthy Technical coordination Ircam : Alain Jacquinot Programme coordination : Christian Hugonnet Technical coordination : Terry Nelson Press and Promotion : Gisèle Clark Video coordination : Alain Besse